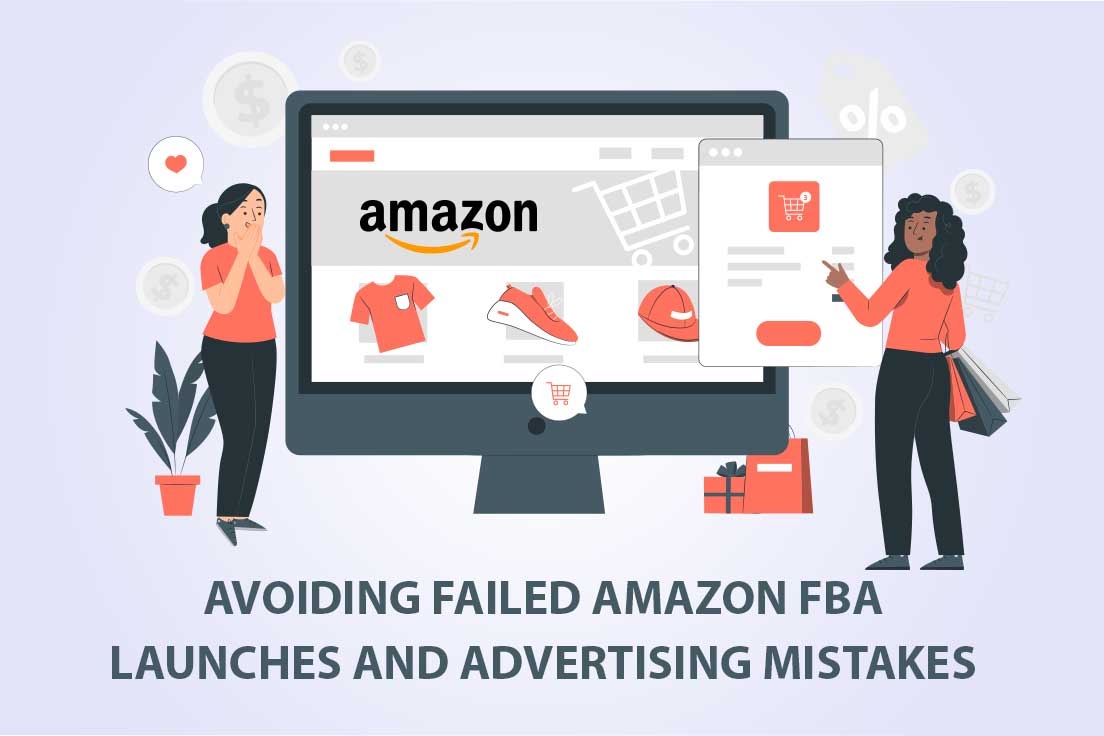 As dedicated Amazon experts, the Clever Solution team has accumulated several successful case studies over our past seven years of Amazon Advertising management. Previous successful case studies can be found in our blog's Case Study section, but not all cases end in success. Read the following case studies about failed Amazon FBA launches, and solutions provided by our team.
Listings Merged Together
Issue: A client came to us wanting to reduce advertising cost of sales (ACoS). The main issue was that the client had merged together listings that did not complement one another. For instance, a product listing about kitchenware had been transformed into a listing about make-up supplies. The Title, Images, and Description were dedicated to the new product, but the listing still had old reviews and ratings.
Goal: To reduce the ACoS of the new product within the old product listing.
Our solution: We did extensive research on related keywords for the new product, created a coherent pay-per-click (PPC) campaign structure, and refreshed the reviews. Although we had gathered 10+ reviews for the new product, we still got a lot of customer feedback based on the previous product. Worse still, most of those reviews had a 3-star rating or lower. The situation had initially slowed down the promotion process, but eventually we were able to achieve an ACoS of about 60%
Takeaway: It is best to take the time to create a new listing from scratch, rather than trying to modify an old listing, and to wait for Amazon to direct traffic to your product listing. From there, you can start collecting valuable reviews about your new product that will gradually boost sales and improve your click-through rate (CTR).
Product Selection
Issue: A client approached our Amazon team with a request to increase sales. We had been working with this client for about a year, and everything had gone well, but in mid-January 2022, we began to detect a drop in sales. We decided to do a deep audit, to identify the reason for the low sales.
Goal: To analyze the audit data and increase sales.
Our Solution: We did an extensive audit, studied PPC and brand data, and drew the following conclusions:
The vast majority of the client's launched products were related to pandemic supplies (mask accessories, transparent face shields), priced from $7.99 to $14.99. When the client first launched the products in December 2020, the niche was new, and there were few similar products on Amazon, so the demand was high. Over time, competitor products increased as demand decreased, and other factors came into play, leading to reduced sales.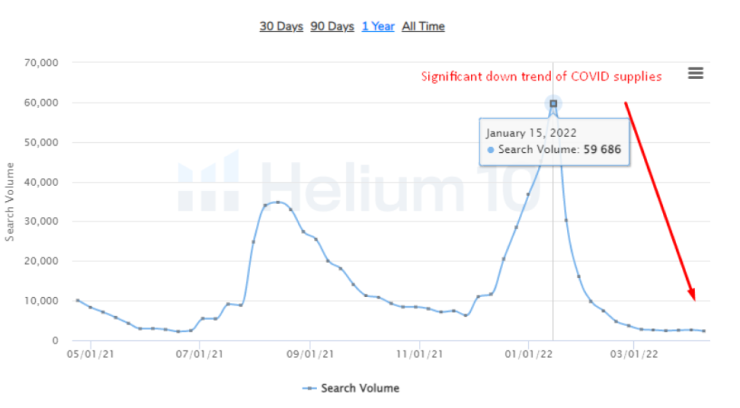 Early in the pandemic, competition in the niche was low. Consequently bids in our PPC strategy were lower, and we enjoyed good conversion rates with lower ACoS. Over time, as more sellers entered the niche, bids dramatically increased and bidding became aggressive.
We met for multiple sessions with the client to explain the drop in sales, and proposed a shift in focus for marketing the products. For instance, we proposed listing COVID face shields as dentist and hairdresser supplies. We also suggested concentrating on other client products that were unrelated to the pandemic, but had been performing poorly. We explained to the client that it would take time for things to turn around.
Takeway: Always do research and study data from different perspectives. Regularly check your product stats and consider keyword history, to better understand current trends so you can plan ahead for changes in the market.
Other common mistakes we encountered while working with clients:
Too Few Reviews / High CPC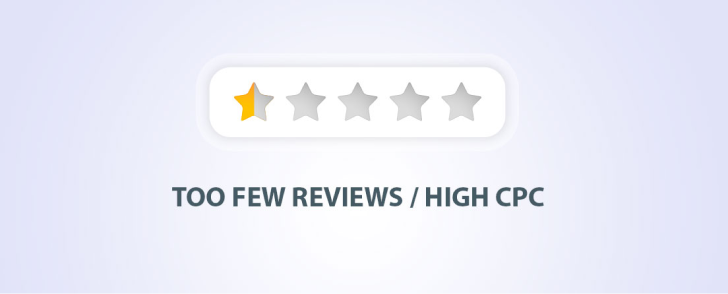 A very common issue we faced with Amazon Advertising was a new product with a price of less than $20, and few reviews. Imagine a product priced at $16 with 30 reviews in a category where products on the first page had upwards of 1000 reviews. The client wanted to increase the product's rank and sales, so we launched a PPC advertising strategy. After some time managing the data, we saw that about 65% of bids were not getting clicks, and we needed to increase keyword bids. With an average conversion rate of 10%, the ACoS had risen to 80-90%. A new product with only a handful of reviews may have a conversion rate of 12-15%, with an ACoS of 100% or more.
At the end of the day, it all comes down to cost per click. In a highly competitive niche, it is vital to find high-performing keywords, with a conversion rate of 10-12%, and a CPC of less than one dollar. In this case, we were able to make the product profitable over time.
Poor Inventory Management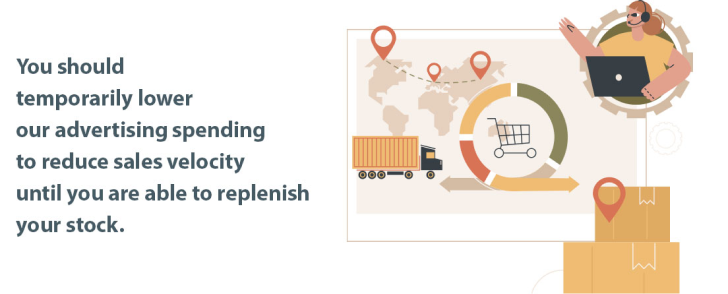 On Amazon, conversions are everything. We have worked with a few Amazon seller accounts that had a good product listing and the right PPC strategy, but their products were periodically out of stock (OOS). When a product runs completely OOS, it stops all potential conversion events, giving competitors a chance to get more sales and market share. At the same time, any improvements made in the client's organic search rank are lost.
Organic ranking and a campaign's effectiveness rely heavily on inventory management. We highly recommend that if your inventory is running low, you should temporarily lower your advertising spending to reduce sales velocity until you are able to replenish your stock.
Not Separating Branded Keywords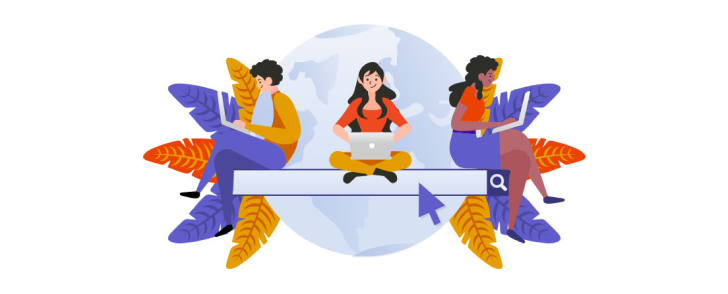 While managing clients' Amazon accounts, we have noticed that frequently the product is not targeting branded keywords, or the branding search is mixed with other relevant keywords in a single campaign.
We recommend spreading your branded and non-branded search terms into different campaigns. This gives more transparency to the results of our ads. It also allows us to quickly adjust the budget, based on those results.
Overall
The Amazon Marketplace can be a complicated landscape to navigate, and despite many successful cases, there are always a few that have failed. The important thing is to not give up, but to look for new ways to improve your sales stats.
Understanding holistically how organic and paid search are intertwined, and staying up to date on what strategies are working well today for Amazon advertising, can boost your ranking and keep you one bid ahead of your competition.