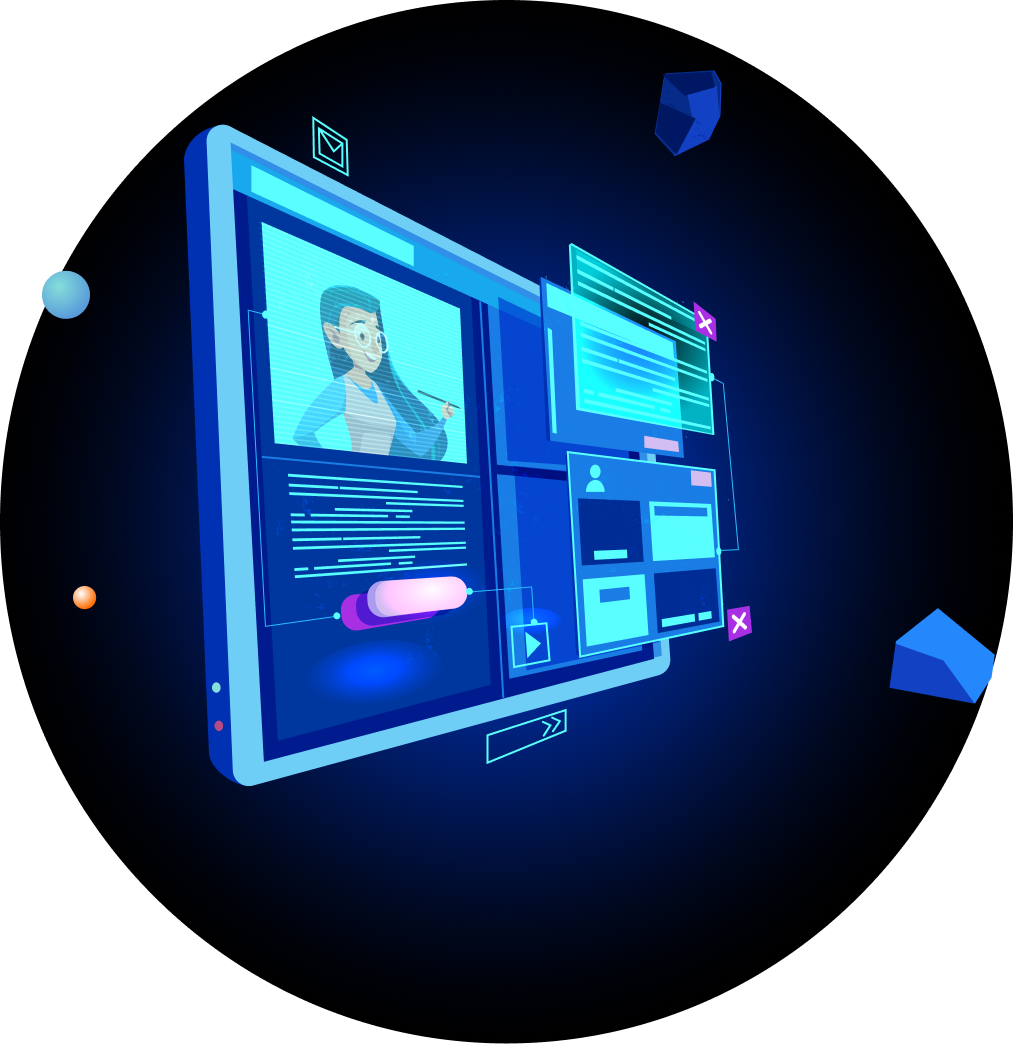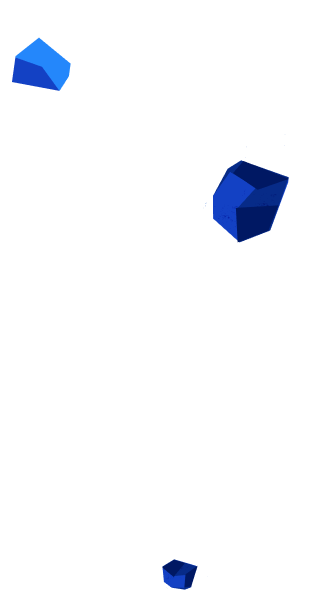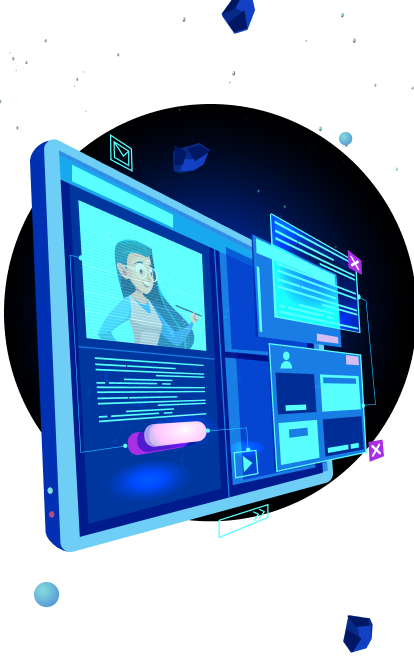 WordPress Development
01
Let's talk
Fast, Easy and Cost-Effective Web Development
WordPress developers make their products as straightforward and accessible as possible to a wide user audience, eliminating the complexities of analogs used in Joomla and Drupal.
Coding skills and knowledge of programming languages are not needed to launch a website on WordPress. The platform offers an extensive selection of plugins, widgets and design templates, to help you create your entire online platform with ready-made modules that can be customized.
Even if you hire a web developer to customize your website, their services will be much less costly than if the entire codebase is written from scratch.WordPress spares you from having to learn complex technologies or investing a lot of money in web design. You can quickly get your website up and running, and begin to build your business.
Reliability and Frequent Updates
01
WordPress frequently updates its platform to sustain its reputation and retain an extensive community of followers. The platform stays up to date with the latest web requirements and thoroughly tests each new feature. Your WP-based website will always have a modern look, a user-friendly layout, fast page loading and strong security.
Customizable Tools
02
WordPress offers a large assortment of plugins and design themes for creating websites to suit any purpose. Many extensions are free of charge, so you can assemble a unique toolkit with minimal investment. WP's customizable solutions are much easier to install and master than tools for other CMSs. They can even be configured by novices after a short learning curve.
WP options for customization are unlimited. You can turn a standard information blog into a full-value online store, implement advanced SEO, integrate your website with social media and Google Analytics, and much more. Just select the right plugins from the extensive assortment available on the platform.
We recommend you acquire plugins from verified developers who release frequent updates, to avoid problems associated with low-quality code and the inability to withstand constantly evolving hacker attacks.
Search Engine Optimization
03
WordPress recognizes the need for businesses to not only launch a high performing website, but to boost its online visibility. You can connect plugins with advanced SEO features to the CMS, to make the most of strong niche keywords, and optimize headers, URLs and other content.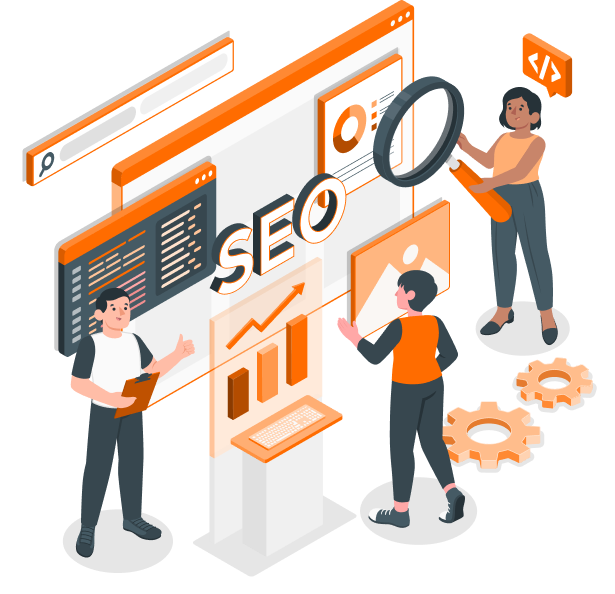 Straightforward Website Structure
04
WP-based websites are user-friendly and easy to optimize for search engines, thanks to WP's orderly and convenient website structure that can be enhanced with an original design. All pages and components are in place, making it easy for search robots to scan your content, and ensuring fast page loading.
With WordPress, you can create an XML sitemap to outline page positions and specify which of them you want to be crawled. The CMS saves you from having to invest in additional SEO services.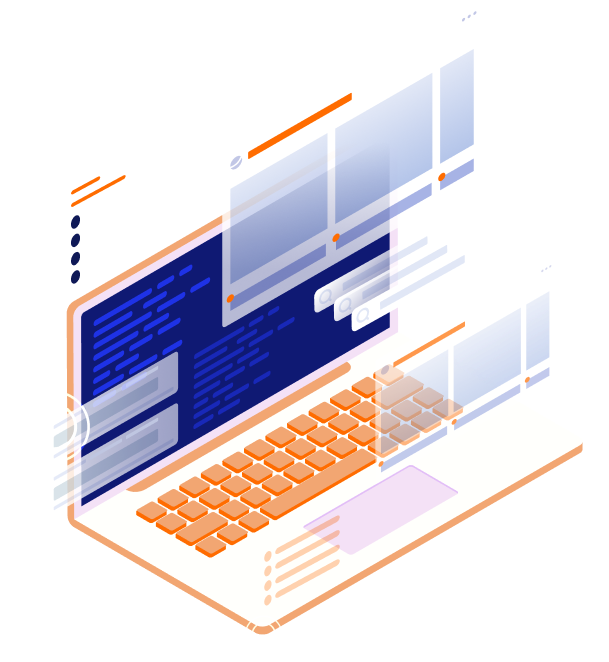 Easy Content Management
05
Anyone who knows how to use Word, Pages or Google Docs is skilled enough to upload content to WordPress. Publishing and editing processes have never been simpler. Work with WP's convenient dashboard to add text and visual content to your posts in seconds.
Responsiveness
06
Websites launched with WordPress look great on a broad spectrum of devices, regardless of browsing mode. Visitors accessing your platform from smartphones, tablets, laptops or PCs will all enjoy a high-end user experience.
Other services that we
do great
Website Building From Scratch
Clever Solution builds your WordPress website from the ground up, providing turnkey software products that meet the needs and requirements of our individual clients.
Converting PSD Mockups to Functional Websites
Share your vision for your website's layout and design, and we will create a detailed and comprehensive mockup according to your requirements. Once our design meets your approval, we will get to work on building your fully functional website.
Implementing Ecommerce Functionality
We сan transform your WP information website into a full-value ecommerce platform. Provide your customers with seamless order placement and checkout processes, with multiple payment options. Access advanced reporting tools, integrate email marketing, scale your business, and more.
Plugin Development
Our handcrafted WordPress plugins serve to customize the functionality of your platform. They provide tools for content management and various ecommerce tasks, along with advanced security. Your WP website will be a user-friendly platform that is easy to manage.
PROJECT LIFECYCLE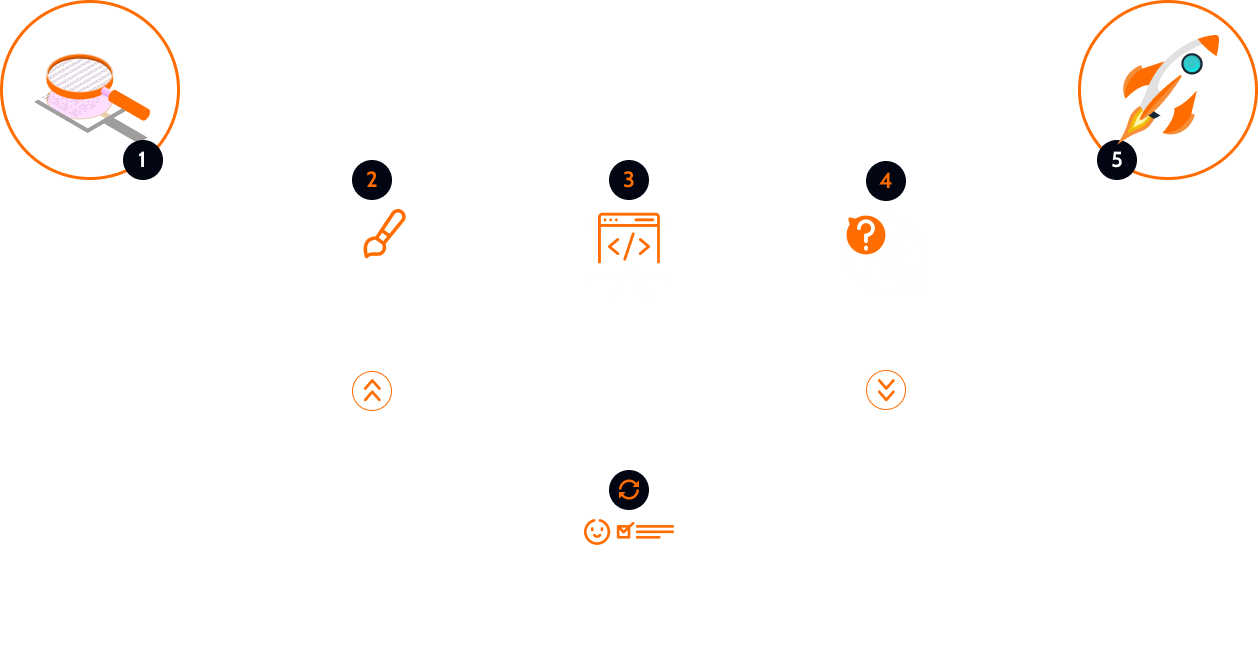 Recognition and Awards
05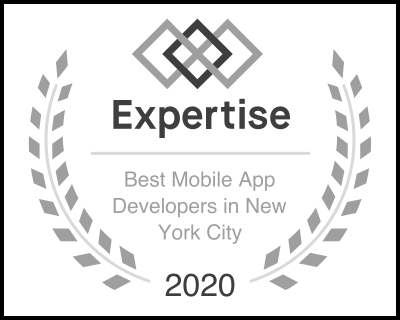 Other services that we
do great

Mobile App Development
We offer a vast selection of mobile services, from cross-platform development to chatbot creation. We work with both Android and iOS, and provide mobile integration services for your existing apps.

Node.JS Development
Node.js offers innovative problem-solving scenarios for improving your application speed and quality. Building with Node.js is a fast-paced production process with smaller teams and less code.

WORDPRESS Development
Clever Solution builds your WordPress website from the ground up, providing turnkey software products that meet the needs and requirements of our individual clients.
Frequently Asked Questions
How do I back up my WordPress site?
You can back up your website and files manually or with automated tools. While automated backups save you loads of time and effort, it is still recommended you do a manual backup from time to time, to make sure everything works correctly. Check with your host provider to see if they offer backup software, and request some guidelines if available.
You can also synchronize your website with special programs to create a mirror of its content, and regularly update it on your hard drive and server. There are also tools for copying files to a folder on your desktop. You need to save at least three versions of each file, which can take up a large amount of space, so we recommend converting downloaded data to zip files.
To back up your website's database, access phpMyAdmin on your server. This can be done in different ways, depending on the admin panel you use (Plesk, Direct Admin, vDeck, etc.). Then select the database you use for your WP blog and extract it.
You can schedule backups in a plugin, to have your database copies automatically updated with a specified frequency.
How do I update PHP in WP?
The latest version of PHP ensures your website's reliable performance and compliance with relevant web requirements. It also provides advanced security and fast loading speeds, netting you a higher position in search. Better user experience means greater customer retention. It's a good idea to update PHP every time a new version is released.
For the safety of your data, you should:
Protect website data with a backup. If something happens that is out of your control, you will be able to restore earlier settings.
Update your WP version and third-party extensions. WordPress has been using PHP for a long time, and is perfectly compatible with it, but it may be less compatible with your add-ons, especially those acquired on unverified websites.
Use a plugin to test the compatibility of your add-ons with PHP. The plugin will send notifications to extension vendors. Make sure they fix the flagged issues. If they don't, consider using other tools.
Once you have completed these steps, contact your hosting provider and ask them to update PHP or request guidance on how to do it yourself. If you can't get guidance from your hosting provider, seek out a web developer. Do not try to experiment with PHP settings unless you know exactly what needs to be done.
How do I duplicate a page in WordPress?
A single click is enough to copy WordPress pages with a Duplicate Page plugin and save duplicates under various statuses.
This is a free open-source tool with strong community support. It has been installed over a million times and is frequently updated. The plugin has been translated into 22 languages. To use it, you need a WordPress version of 3.4 or higher.
Activate the plugin by adding the duplicate page folder to the /wp-content/plugins/ directory.
Go to the WP Plugins menu -> Duplicate Page Settings.
Create a new content piece or use an existing one.
After you duplicate it, the copy will be saved to the database with its designated status: draft / publish / pending / private.
How to edit footers in WordPress?
If you used a ready-made design theme, you may want to remove the template developer's name from the footer. This can be done by alternating your footer.php file in the Appearance editor.
 Go to Appearance -> Editor -> Footer, and the editor will bring you to the footer.php file.
 Find the code associated with the text displayed in the footer and cut it out, or replace it with your own text.
 Update the file.
What is a slug in WP?
A WordPress slug is the URL ending that follows your domain name. Each page on your online platform has a unique slug.
While WP automatically generates slugs when you launch new web locations, it's always a good idea to optimize them to improve user-friendliness and SEO performance.
When adding new posts and pages, slugs are generated based on your titles. You can alter them in the Permalink field under the Title box. Hit the OK button, and the changes will be recorded to the system.
To optimize category slugs, go to Posts -> Categories, select the appropriate category and edit the slug. The process is similar for tag slugs.
WP does not have built-in functionality for editing author slugs, so you need a special plugin for this purpose. Activate it and access Users -> All Users. Find the desired user, edit their slug and save updates.
Best WP slug creation practices:
Replace spaces with dashes.
Use exclusively lowercase letters.
Cut out prepositions.
Utilize strong niche keywords to create SEO-friendly slugs.
Keep it short to avoid cumbersome URLs.
Slugs must reflect the topic and purpose of your pages.
Link new URLs to old ones with redirects.
How to install a new design theme?
Before implementing a new design, save the code snippets embedded in your previous theme, and test the loading time to do so again after your new theme is installed, to determine whether the switch improved your metrics. Make a full backup, save sidebar content, and shift your website to maintenance mode to prevent visitors from observing your web dev work.
After taking these steps, you can select a new theme from a catalog available in Appearance -> Themes. Use the Live Preview option on the WP admin panel or a plugin to test a new theme for compatibility with your extensions. If everything works well, hit the Activate button.
If you cannot access the WP admin panel, launch a new theme manually using phpMyAdmin.
 Upload the theme's zip file to your computer and unzip it.
 Use an FTP client to establish connection with your blog's hosting.
 Go to the /wp-content/themes/ folder and upload your unzipped theme files there.
 Access phpMyAdmin on a control panel and select the database used for your blog.
 Open the "wp_options" table and choose to edit the "template" row.
 Type the template name in the option_value field.
 Save changes and repeat the same for the "stylesheet" row.
After this, your new design template will be up and running.
How do I customize a WordPress theme?
WordPress is an extremely flexible CMS that not only offers you a variety of ready-made themes, but also allows you to customize them in the admin panel.
Editing options depend on the theme's settings. Most themes allow you to customize a title and a tagline in the Site Identity group. Also, you may be provided with options for color schemes, header images, CSS refinement, etc.
Go to Appearance -> Themes, select the design option you want to adjust and hit Customize. The editing page will expand, with customization options on the left side and a live preview on the right side. Make changes and immediately check them out in a preview. Once you are satisfied with the result, hit Save & Publish for your edits to go live.
How to launch a landing page in WordPress?
The fastest and most straightforward way to create a customized landing page for your WP blog is by using the Elementor plugin. It's free, and provides a handy toolkit for developing unique designs with minimal effort. No programming knowledge is needed, since you can use drag-and-drop functionality instead of coding the layout elements manually.
 Install the Elementor plugin from a catalog on the WP admin panel. Activate it and create your first landing page.
 Launch a new page in the usual way. Select Elementor Canvas as in the template field and shift to editing with Elementor.
 You can either select a ready-made template and customize it, or build your own design from scratch. Everything is pretty simple with the first option, but we will consider the second one in more detail.
 You can decide on the number of columns, background color and style, upload visual content as a background and set spacing.
 Drag and drop the Heading and Text Editor elements from the left-side menu and insert your content. Similar elements are also available for images and videos.
 You can add a subscription, registration or order placement form by embedding its HTML code in your design. Elementor's advanced version offers a built-in tool for launching forms.
 Once your design is ready, hit the Publish button to activate it on your website.
 You can save the developed template to apply it to other landing pages.
How do I move a WordPress site?

The migration process can be divided into three stages: file transfer, database transfer and reconfiguration.
 Files can be moved with an FTP client. Create a .ZIP archive to accelerate the transfer of your blog's content. Move the archive to the new host and unpack it.
 Extract the database from the old host, create a data storage on the new host and upload your content.
 Set WordPress for work with the new server. Go to the wp-config.php file and specify the name and password of the new database. Use localhost as a hostname.
The easiest option is to migrate content from the WP host to a private location:
 Access the Tools -> Export at wordpress.com and start extracting your data.
 Choose to pack all content in an export .xml file and download it.
 Go to the WP version installed on your private host and access Tools -> Import.
 Hit the Install Now button. You will be sent to a separate page to add your content to a new platform.
 Browse the .xml file on your device and start importing it.
 Repeat attempts in case an entire data amount cannot be imported at one time. Previously uploaded data won't be lost, and with each attempt, the system will start from the place where uploading was interrupted.
 Define the author of the new posts.
 Tick the option for file attachments' import for your photos and other additional content to be uploaded to the new host.
 Confirm data transfer.
Contact us
Phone+1 (888) 9595582
Email info@clever-solution.com
Get in touch
Fill out the form and our experts will Contact You
Phone+1 (888) 9595582