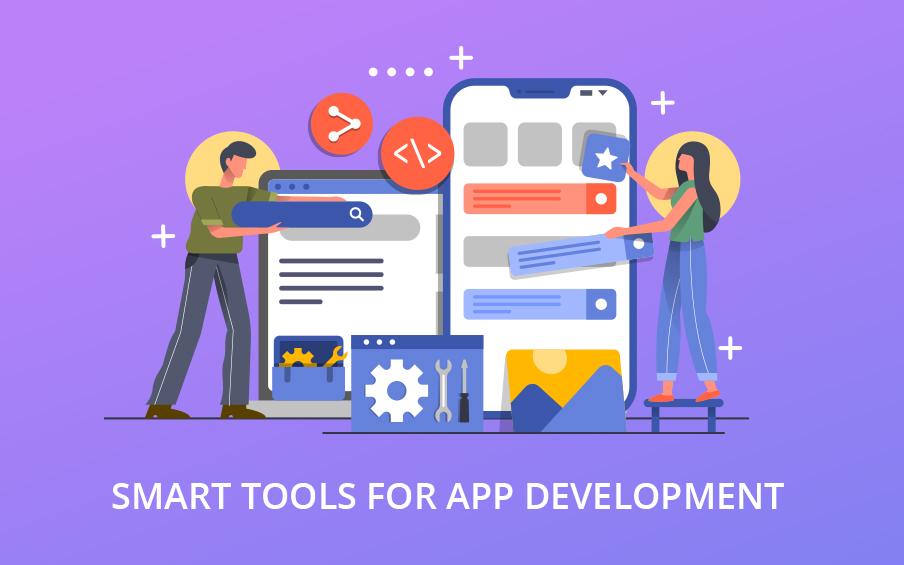 Smart Tools For App Stack Development
The birth of a great web app relies on a carefully orchestrated combination of factors that unfold as your project progresses. The Agile approach provides us with great insight into the minds of our clients, and defines our technological solutions for every specific project.
Understanding App Stack Options
An app stack is a set of tools that is necessary for successful application development. Whether you are developing for desktop or mobile, Android or iOS, there is always a smart solution for making the most educated decisions in choosing your software package. There are several primary points to look at before selecting a winning application stack, and some play a larger role than the others. Some important factors to consider before moving ahead with your project include:
The nature and purpose of your app

The size of your app and of the development team

Your level of competency and knowledge in using software building tools
When designing hybrid mobile apps for a client, we focus on creating a state-of-the-art user interface (UI) to obtain the most enjoyable and satisfying user experience. Selecting the right UI framework helps us to create the most appealing and efficient UI designs that will engage and motivate users and meet our clients' requirements. We put together unbeatable stack solutions that fully align with our mobile app development for startups , considering such factors as:
Whether we are designing a mobile app or a desktop app

If we are creating a

native app

or a hybrid app

The project's budget and time constraints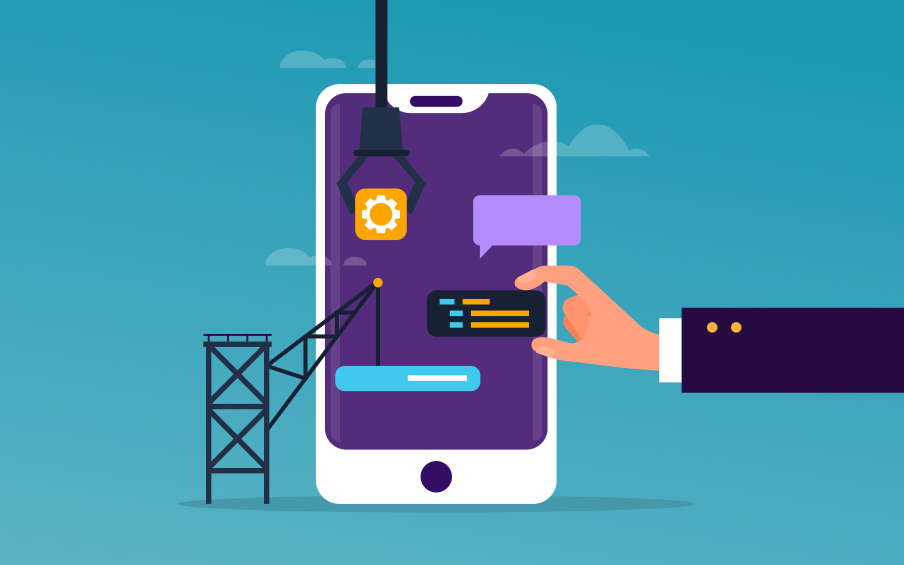 Knowing our objectives helps us choose a perfect custom app technology stack. But there are also several standard packages for building web applications. Those packages are a single application stack, but they offer smart suggestions for combining tools for building secure and quality web applications. Three recommended standard packages are: 
Standard apllication stack can be customized by removing or adding the right elements for creating a top-grade application. We consider both frontend and backend engineering, since the performance of software solutions depends on both. 
Frontend and Backend Tech Stacks
To choose a quality software stack, you need to consider both frontend and backend. Every piece of software in a package serves a specific purpose for one or the other. Experienced developers can effortlessly identify appropriate software for both client and server-side. A well-chosen stack delivers a top-quality product on time, with exemplary results. 
Frontend activities
Front end development deals with client-web interactions. People interact with a web page or a web application by reviewing, making transactions, downloading, sending emails, following links, and chatting. They push buttons, send requests, and interact with the product in multiple ways. User interactions with a product take place in a browser with the help of programming languages, libraries, and frameworks. 
Languages play a pivotal role in all areas of web development, such as structure, functionality, look, agility, and dynamics. There are three key languages that constitute the core foundation of web app architecture. Together with other software tools, they help us build high-performing apps for everyday use. 
HTML
Supports structure, such as headers, footers, body, images, tags
SCC
Defines colors, text, and image size

Uses frameworks such as Bootstrap, Bulma, Materialize and others
Java Script
Provides functionality, animation, dynamics, and interactive feel

Responsible for the moving parts of an app, such as windows and drop-down forms

Works with React or Angular
When interacting with an application, users change things by doing transactions, pressing buttons, typing text, or using different services. We call this a change in state. We can see state changes in the document object model (DOM), but a more convenient way to do state management is with the help of libraries like Redux.
The backend scene
Backend activities are invisible and more abstract parts of the server side of an app.
Backend structure combines such components as a server, databases, APIs, and backend applications. A commonly used server has the following parts:
OS (operating system)

Database

Web framework

Language
Selecting a server
Before beginning a project we decide which server to implement. We can choose from NGINX, Apache, Google WEB Server and others. We decide if it will be a physical server or cloud-based, and we also consider web hosting providers. Today a popular solution is to use cloud-based services such as AWS, Azure, or Google Cloud. For cloud-based services, it is a great idea to set up a CI/CD (Continuous Integration and Continuous Deployment) GitLab.
What is a backend app?
A backend app lives on a server. It receives daily requests from people or bots, retrieves information from the server or database, and responds by delivering results. We write server apps in various languages, such as Ruby, Python, and Java. Today it is common practice to implement Javascript with Node.js environment for its ability to access multiple resources and get quick responses.
APIs
APIs are messenger apps that allow communication between multiple apps and the server on an ongoing basis. We can build APIs in Node.js using Javascript.
Databases
Databases can be a part of a server or act as separate entities. There are two main types of databases: SQL and NoSQL. SQL or relational databases usually store text and images as lists and tables. NoSQLs organize information without a defined schema.
MySQL is a management system tool that is currently popular for organizing relational databases. Types of NoSQL databases include:
document-based (MongoDB)

column-based (Apache Cassandra)

key-based (Redis, Couch based server)

cache-based (Redis)

graph-based (Neo4j).
Node.js works best with NoSQL databases.
Considering other factors
Software teams often select a tool package based on personal preferences and project requirements. However, there are some other important factors to consider:
Scalability
A growing business needs more space to maintain its resources. You can solve the scalability problem by expanding vertically or horizontally. You can either add more resources to your system such as Memory, CPU and others, or add new VMs to the existing environment.
Security
Some businesses deal with client-sensitive information and require high online security. We never underestimate security standards when we choose our software packages. Some providers, such as AWS, offer reliable and safe services. The LAMP solution also sets a high bar for security standards.
Staying on top of things
With booming technological progress, the world has become flooded with new technologies. When you are at a crossroad, consider twice before making a final decision about your application stack. Experience shows that some solutions work better than others. But at the end of the day, we go with the best time-proven options, to provide our customers with user-friendly upscale products.