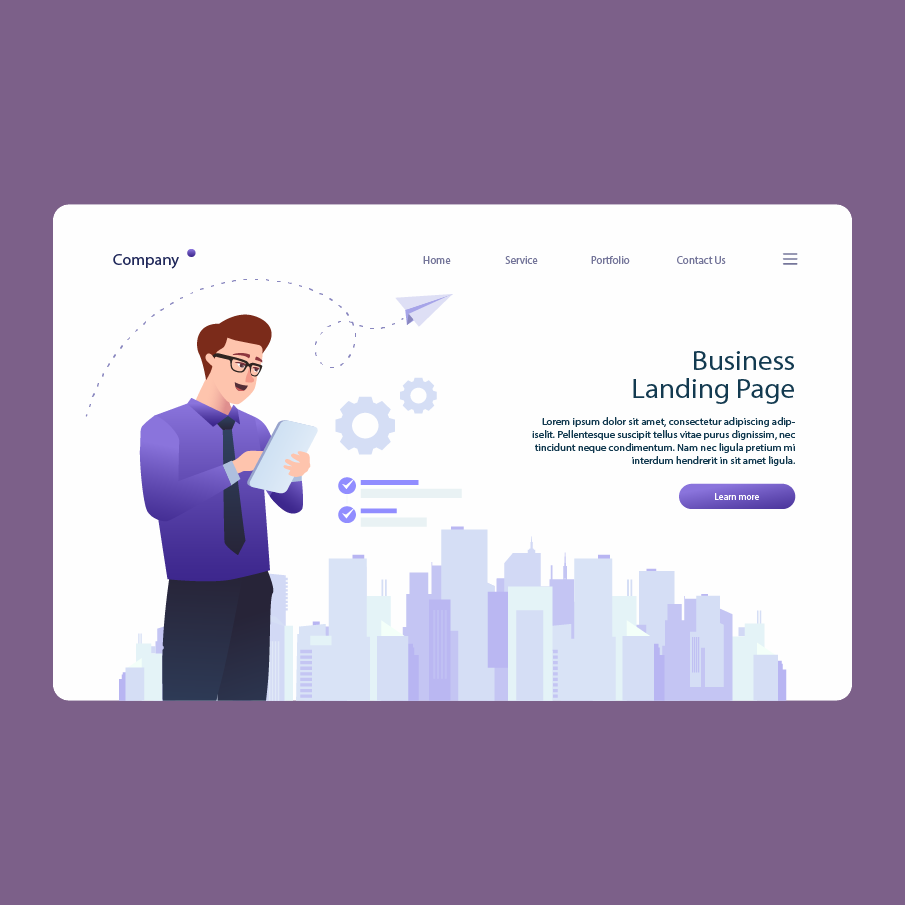 Background
Landing pages are among the most important elements of an effective content marketing strategy. They are destinations where your website's users place orders and make the transition from passive visitors to active customers.
Landing pages usually include a form for collecting customer data (name, phone, email, etc.) With this data at hand, you can reach a new level of personalization and launch an individual email marketing campaign for each of your services. Messages can be sent automatically, saving you tons of time and energy. Since landing pages allow for accurate segmentation of your target audience, you will never irritate your prospects with irrelevant letters.
Landing pages help you establish a convenient and straightforward structure for your website. From the point of view of both SEO and user experience, it would be counterproductive to list all your offers on a single page. If someone is interested in a particular service, they should be able to visit a page dedicated to that service only.
This approach eliminates chaos and brings the site's content into order. It helps visitors find answers to all their questions without having to consult a sales representative.
About Our Client
Our client is a dermatology clinic that offers surgical and nonsurgical cosmetic procedures. It was founded a year ago by an experienced doctor who previously worked in another healthcare center and decided to launch her own venture.
Since the administrative staff was busy with organizational issues throughout the past year, they had no time to enhance their website for effective promotion. Once the clinic found some room in their budget to invest in digital marketing, they turned to the Clever team.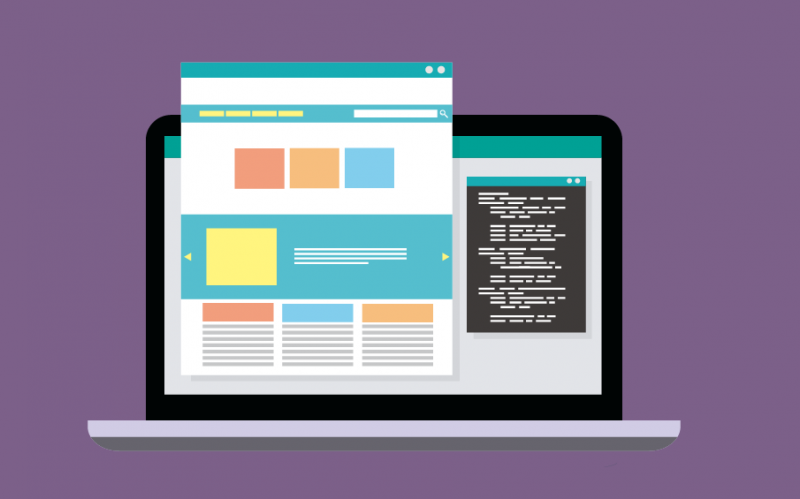 The Challenge
When we initially took on the client's website, it included a homepage, the About Us and Contacts pages, and several articles in a blog. We offered to begin optimization by adding landing pages for the clinic's 12 key services. The client did not understand the purpose of landing pages, and wanted to save money by listing all their services on the homepage, with a brief description for each one.
We explained the benefits of landing pages in terms of SEO, user experience, lead generation and conversions, and we showed them examples of other clients' success. Once they realized the benefits, the dermatology clinic's management agreed to adopt our strategy.
We had to create all the landing pages from scratch, which was actually to our benefit. It is often easier to build a powerful website from the ground up, rather than trying to improve an old awkward structure and fix your predecessors' mistakes.
The Solution
We approached the new landing pages with both user experience and SEO in mind, to make them attractive to both web users and search engines.
User Experience
To provide comprehensive information about a certain service, a landing page should meet the following requirements:
Completely focus on the service to which it is dedicated.
Have a relevant headline and a brief description that defines the service and its key advantages.
Feature appealing images. Since our client was a dermatology clinic, we used before and after photos, along with other images.
Provide a form for capturing customer data or an order form.
To complete the user experience, once a user submits their personal data, they should be sent to a separate "Thank You" page, to a page providing more order details, or to a cart.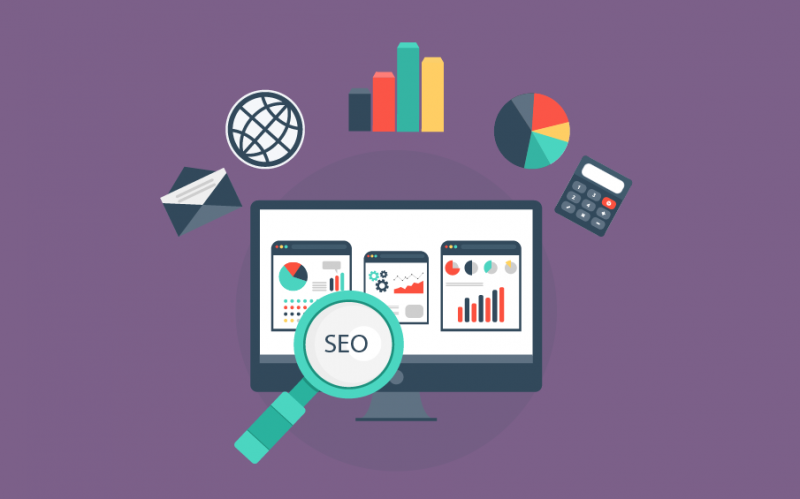 SEO
Many people fail to understand the benefits of landing pages and their influence on search rankings.
The landing page trend emerged following the evolution of Google's algorithms. Before then, companies would stuff their homepages with keywords related to all their services. The text was difficult to read and brought little value to web users. To discourage this awkward practice, Google began scanning for quality of content, pushing only high-end pages to the top of its rankings.
If you want to use all niche keywords on your site, create an individual landing page for each keyword group to boost your SEO.
An SEO landing page should meet the following requirements:
Custom URL that contains the service name, instead of a set of random symbols.
Strong keywords. This is the most important part of SEO. We analyzed the keywords of our clients' competitors and used automated tools to select the best options.
Even distribution of keywords throughout a landing page. Keywords should be distributed throughout the page's text in a way that makes users unaware of their existence. Our content writers added chosen search queries in relevant places with adequate spacing between them. Since search engines are particularly sensitive to titles, headers, meta descriptions, and image file names, keywords were included in all those tags.
Optimal length. It is commonly believed that lengthy content ranks better, but avoid getting too wordy. Some experts believe that high rankings do not depend on word count alone, but on value delivered. If a page offers insights on several interrelated issues, it will naturally attract more users. But if the topic is relatively narrow, there is no point in overfilling a landing page with fluff.
Strong backlink profile. A large number of links to your landing pages signals Google that the pages deliver value and deserve to be featured at the top of search rankings. After we created stunning landing pages for our client, we engaged link builders, social media experts and outreach specialists to promote them.
High page loading speed. We optimized image sizes, switched to a fast web host, shut off all plugins and extensions that were not being used, and optimized landing pages for mobile search to reduce page loading time.
Sharable content. Google trusts social signals and assumes that users bring only high-end content to their profiles. We provided options on our client's website for easy sharing on Facebook, Twitter, and LinkedIn.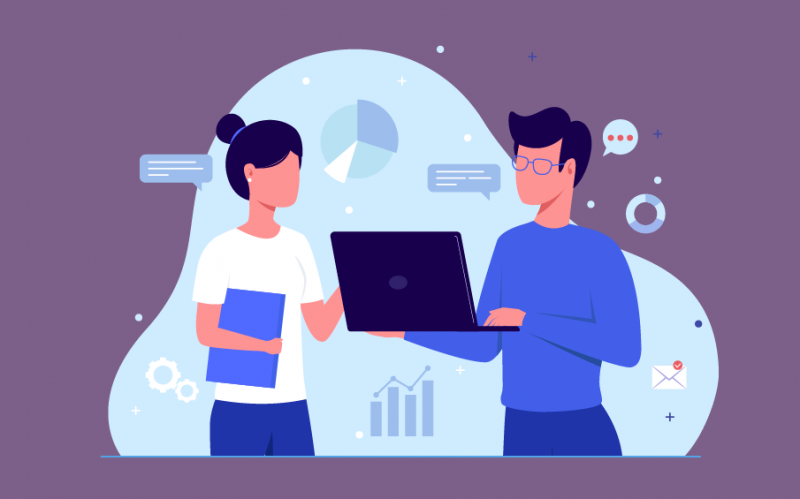 Results
Keeping the above principles in mind, the Clever team created 12 landing pages for cosmetic procedures provided at the client's clinic. We also conducted a promotional campaign for the new pages. We linked to them on social media, Q/A websites, contributor platforms, and in mailings. The results were measured two months after the solution was implemented:
traffic grew by 3.7 times;
the client's website rose from pages 9-12 to the first and second pages in search;
the number of users who provided their personal data increased by 2.7 times;
sales increased by 4.8 times.
Satisfied with the results of the landing pages for the clinic's permanent services, the client ordered more landing pages for seasonal offers and promotions.