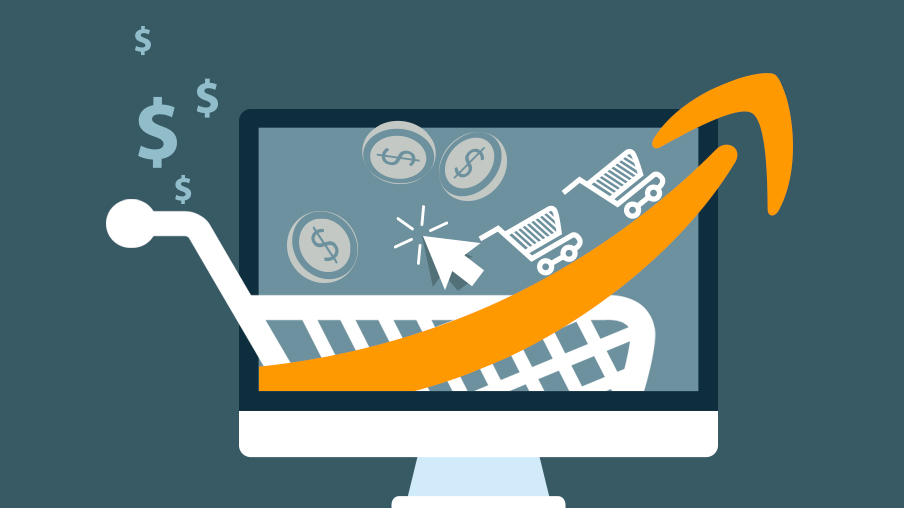 ABOUT THE CLIENT
Our client is an authorized seller and manufacturer of high-quality home health care equipment, disability aids, wheelchairs, rollators and scooters, a premium medical supply company. Their Amazon storefront constantly displays around 250 products. The place where the most successful sales for their business is Amazon And the large share is sales from advertising. Therefore, a competent approach to doing business and advertising on Amazon is so important.
GENERAL WORK WITH THE STORE BRAND
We started the Amazon store of this client several years ago. As part of the promotion of the store, we conduct SEO optimization of product listings to improve the seller's wound in search of Amazon and conduct an advertising campaign, develop brand awareness. Monthly we keep statistics of increase in sales and improvement of the Seller's Ranks. In the screenshot below, we can observe an increase in sales over the past year by 724230$ compared with the previous one. The annual turnover is about 3 million.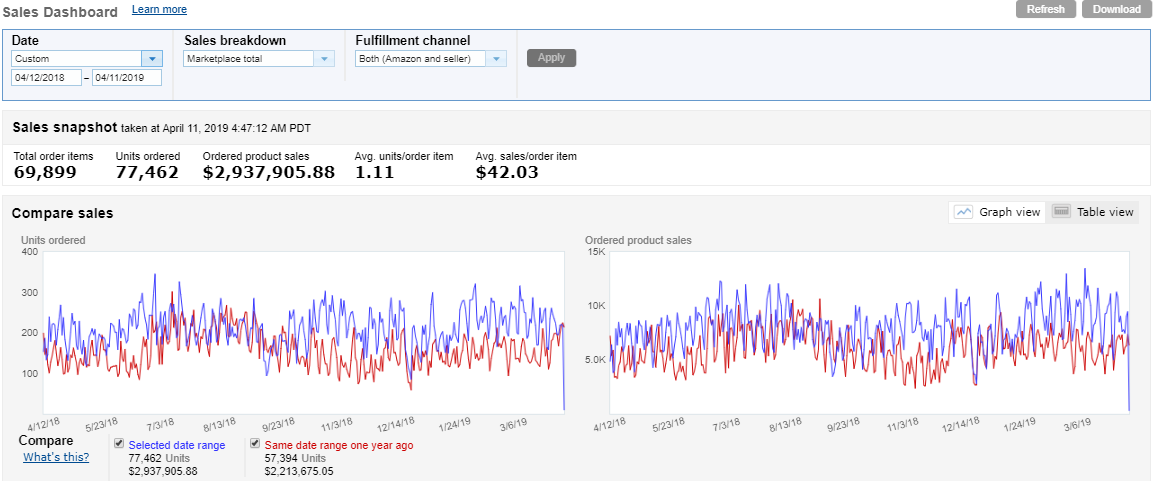 Amazon Pay Per Click is an advertising platform offered through Seller Central account. PPC advertising plays an important role in increasing annual sales. For this project, we worked across multiple campaign types on Amazon.
[call_to_action_block title="Check Your Effectiveness" btn_text="Get a Free Audit" img="https://clever-solution.com/wp-content/uploads/2017/05/Group_15_copy.png"][/call_to_action_block]
ADVERTISING SOLUTIONS
Sponsored Products

Sponsored Brands

Store
Sponsored Products are ads for individual product listings on Amazon. They appear on search results pages and product detail pages, helping drive sales and product visibility. Amazon Sponsored Products allow Amazon sellers to advertise specific products on the Amazon search results page, and the advertisements lead shoppers to those Amazon product listings.
Sponsored Brands showcase brand and product portfolio. Featuring brand logo, a custom headline, and up to 3 of products, these ads appear in search results. Sponsored Brands reach customers when they're looking for what to buy. When Amazon shoppers click on brand logo, they're taken to a Store or custom landing page. When they click on a product, they're taken to the product page.
There are advantages to each option, and strategically implementing both can help brand stand out from the growing competition on Amazon and boost sales.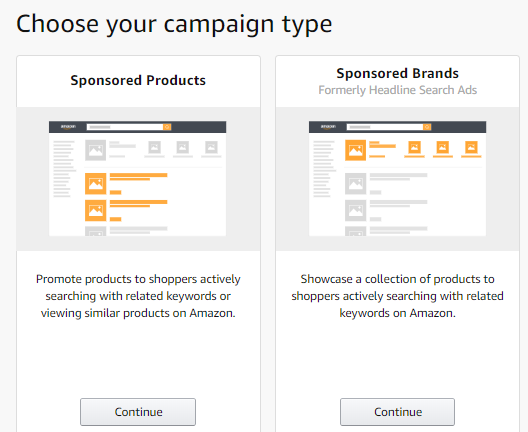 I note that some types of ads – Headline Search Ads or as they are also called Sponsored Brands are only available to registered brands such as our customer. And after registering a brand, we issued a customer's commercial store inside Amazon.
Stores are custom multipage shopping destinations for individual brands that let showcase brand story and product offerings.
Sponsored Products and Sponsored Brands are cost-per-click ads, so we only pay when ad receives clicks. Stores are completely free to use.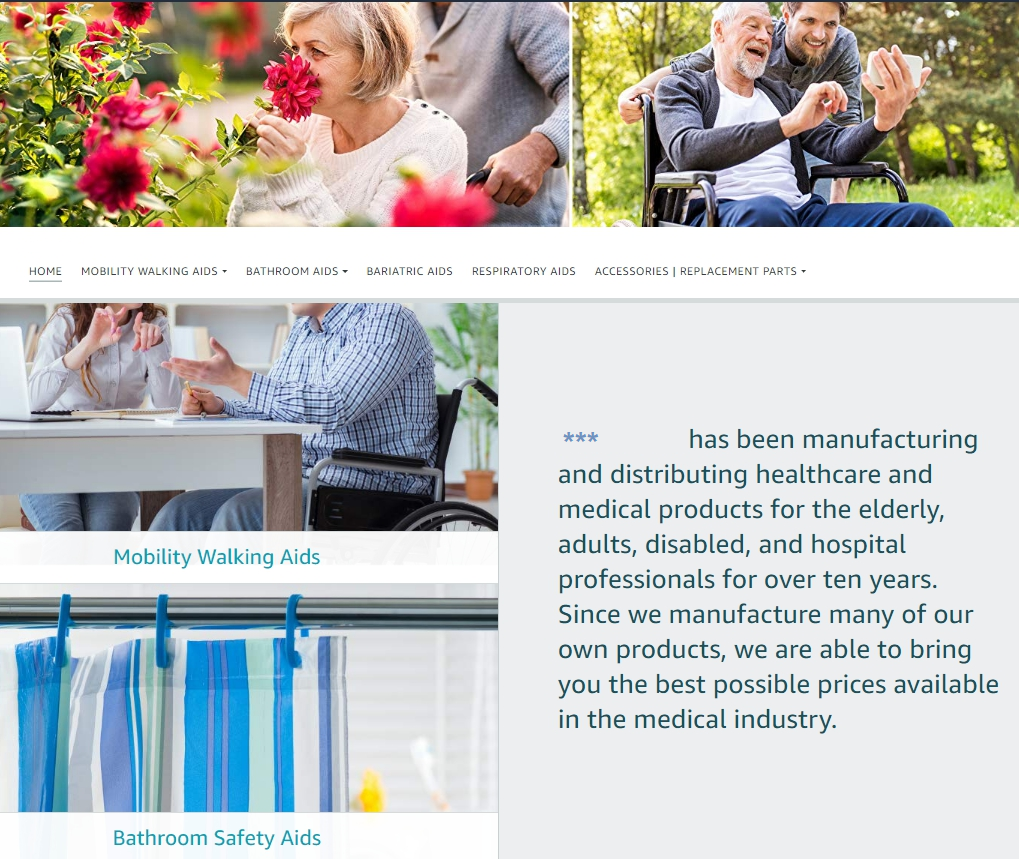 Transitions to the store also began to bring sales. Amazon has a very extensive store analytics system and its creation system.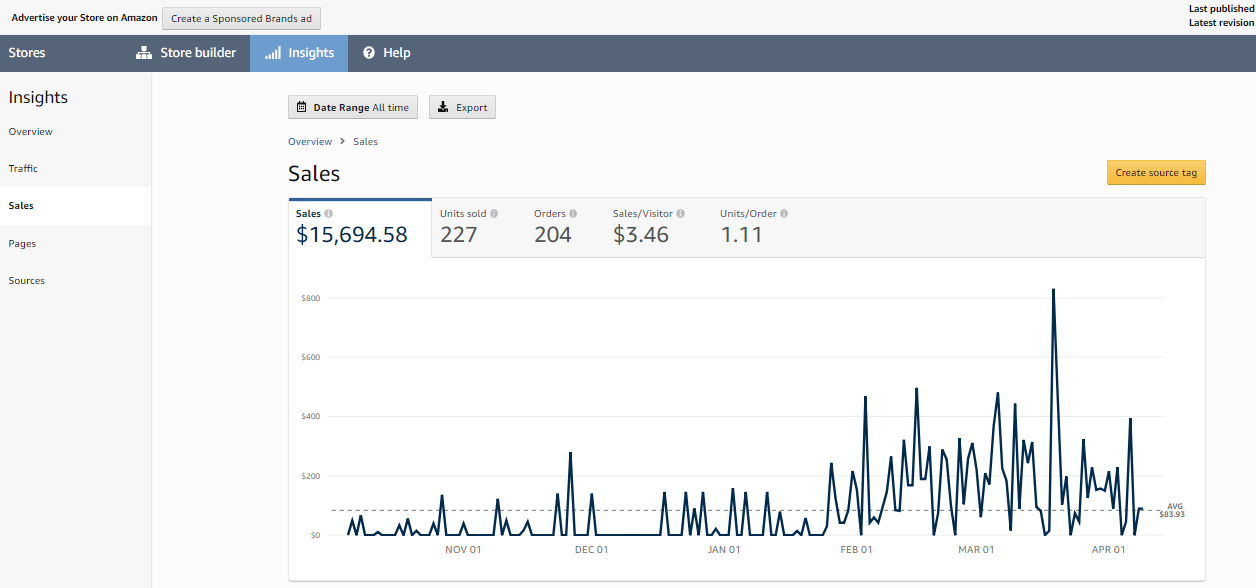 AD CAMPAIGNS RESULTS
If we consider all types of advertising campaigns, we increased sales per month from 12466$ in 2017 to 85993$ in 2019. We have achieved this result by creating and improving various types of campaigns – with automatic and manual targeting, selection of the most relevant keywords, launch of additional advertising campaigns in categories and similar products.
We can choose either automatic or manual targeting for campaign. With automatic targeting, bid on the top relevant customer searches based on product information. With manual targeting, bid on the keywords we choose.
When we create a manual campaign, we can use Amazon's suggested keywords as well as add our own keywords. A strong keyword list helps reach shoppers most likely to buy client's products.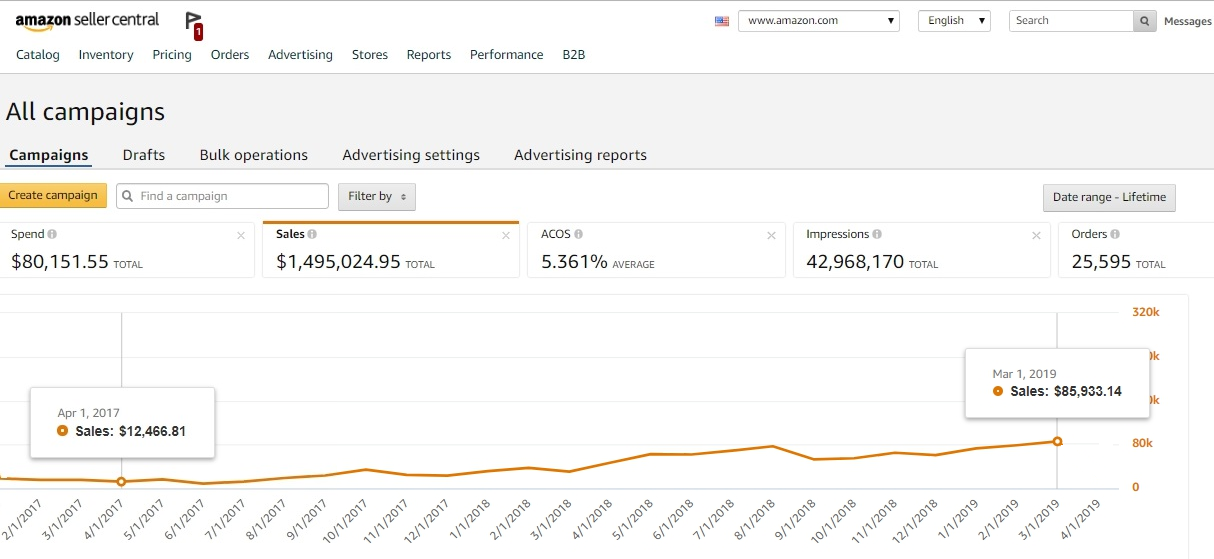 We have been conducting Sponsored Brands advertising campaign since May 2018 and have shown excellent results during this time. Monthly sales increased from 106.38$ to 11635.87$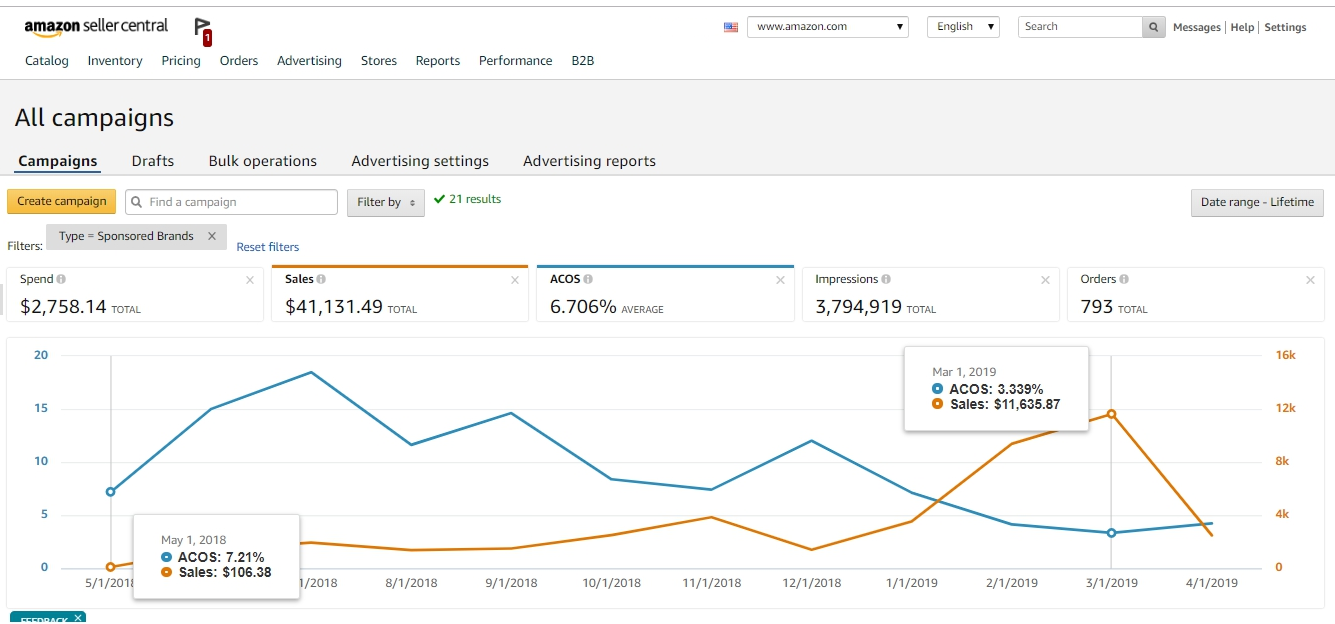 A major role in the advertising campaign for Amazon is Aсos. Advertising cost of sales (ACoS) is an Amazon-specific metric – the percentage of direct sales we made from Sponsored Products ads, or the overall brand sales we made from Sponsored Brands that resulted from advertising campaign. This is calculated by dividing total ad spend by total sales from advertising.

For example, if we spent $5 on advertising and those ads resulted in sales of $50, our ACoS would be 10%.
ACoS helps measure the effectiveness of campaigns relative to advertising spend. A lower ACoS means we spending a lower percentage of sales on advertising.
Our client has set the maximum mark for his business which can reach Acos and this is 7%. Every month we work to ensure that Acos is getting lower with maximum sales growth. By Sponsored Brands, we were able to reduce this figure from 7.21% to 3.33%, throughout the all advertising campaign were able to achieve 5.36%.
We are constantly working to improve the performance of CPC, Acos, increase sales, improve product ranking in organic delivery, improve the quality of advertisements and product pages. We do not stop at this and after a while we are sure that we will show even more impressive results.
[call_to_action_block title="Increase Your Amazon Sales" btn_text="Get a Free Audit" img="https://clever-solution.com/wp-content/uploads/2017/05/Group_15_copy.png"][/call_to_action_block]