Сlient and Industry
Our client, a US company in the beauty industry, sells a variety of nail care products. Beauty is a very competitive market, with thousands of brands competing for a few top positions in Google search. After our initial analysis, we selected SEO as our main promotional channel.
Background
It is impossible to ignore the power of SEO in a world where people consult Google rather than their friends or family when looking for information, products and services. Statistics show that companies featured on the first pages in search attract almost 90% of traffic, putting less popular competitors in a very unfavorable position.
As the influence of SEO on all industries grows, and an increased number of businesses bet on it when developing their promotional strategies, this craft is becoming more complicated. SEO now requires more resources and attention, and has many facets and fast-changing trends that only professional digital marketers can keep track of.
At one time, it was enough for website owners to stuff their pages with popular keywords to attract traffic from search. They could pay less attention to the quality of their content, user experience and technical parameters. Back then it was possible for businesses to run SEO on their own after reading a couple of articles on the topic.
Today, everything is quite different. Modern businesses deal with advanced ranking technology underpinned by artificial intelligence, rather than primitive robots that can be easily tricked with shady practices. Now search engines are smarter and more selective than ever. They have become increasingly human, assessing web content with users' interests in mind.
Any business striving for a great online presence, an active target audience and high revenues cannot ignore SEO. They need to use the latest approaches that best suit their company's size and specialty, paving a smooth path to reach their goals.
The optimization tactics our client adopted years ago were no longer working. Their website was spiraling down in search from month to month, reducing their traffic and profits. Eventually, the company realized that if they wanted to stay afloat, restore high performance indicators and continue to prosper, they needed to revamp their SEO strategy.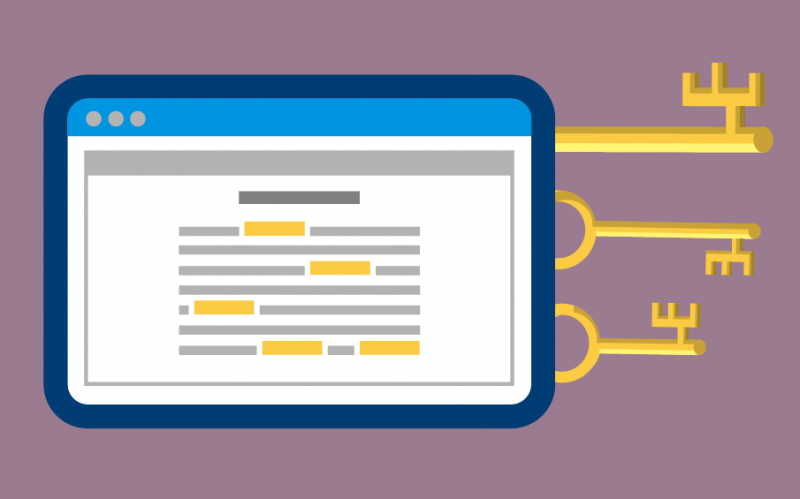 The Challenge
The client's website content focused on high-frequency and very competitive keywords. Since their business is not local, it was impossible to get good results from a search using local keywords.
The best search results came from strong general queries, but at the same time, the client wanted to lead with competitive keywords.
The company had previously contracted with another digital marketing agency to create an SEO strategy, with unsatisfactory results. After several months of failing to outrun their competition, they decided to switch promotional agencies and turned to the Clever team. After our first conversation with the client, we initiated a thorough analysis of the company.
Research
When the Clever team began working on the website's promotion, it had very low traffic. It occupied the search engine's 100th position for high-frequency keywords and appeared on the fifth page for mid-frequency keywords. In tracking and evaluating the results of our SEO efforts, we mainly focused on traffic and keyword positions. Our primary goal was to occupy a leading position for high-frequency queries.
We analyzed the niche, selected several mid-size and large competitors for our research and for setting benchmarks, and performed an in-depth analysis of keywords. We assembled a semantic core, carried out detailed clustering, and detected patterns in the behavior of web users.
After completing our research, a strategy was drawn up, discussed with the client and agreed upon. We then proceeded to optimize the website.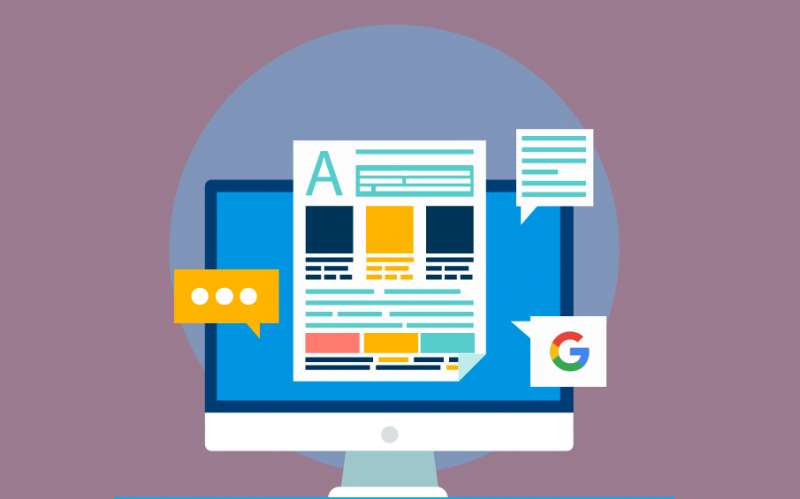 The Solution
Large-scale work on keywords was carried out. We constantly monitored new keywords that appeared in the niche and looked for changes in the frequency of old keywords. Our dynamic strategy entailed changing target keywords on the go, the minute we noticed any fluctuations in SEO trends.
We discerned how our client's prospective customers think, what queries they used to get the most specific search results, and what their needs, desires and concerns were. Being on the same page with web users allowed us to provide exactly the content they wanted, and embed effective keywords that accurately expressed the search intent.
Our strategy was implemented in the following stages.
Semantic Core Assembly and Clustering

We selected the strongest niche queries and divided them into keyword families. One keyword family was intended for each page on the website.

Keyword Distribution Between Pages

Only SEOs should be aware that keywords are woven into a web page. Users should remain blissfully unaware of them. Awkward keyword stuffing or a comma-separated list of key queries can alienate users. Keywords should be evenly distributed so that texts look natural and inform readers without annoying them. We used several low-frequency, mid-frequency and high-frequency queries per page.

Optimization of Page Titles and Descriptions

We know that Google is more attentive to titles and descriptions than to page body text. That is why we selected the strongest queries from each keyword family and organically embedded them in title tags.

Image Alt-Tags Optimization

Visual search is still in the early development stages, and Google mostly scans text when searching for relevant content on the web. Image alt-tags make it easier for search engines to understand the context of visuals and show them to the right users. We placed strong keywords reflecting the subject matter of the client's images in alt-tags in order for them to rank well.

Link Title Tags Optimization

Link titles are embedded in anchor tags to provide search engines with more information about the purpose of certain links on the site pages. For link titles, we used keywords different from those in the anchor text, since they should provide supplementary information.

Content Creation

After analyzing the content of our client's successful competitors, we proceeded to create engaging and informative product descriptions, blog articles, infographics and case studies. We added high-resolution photos and professional videos that would engage visitors and keep them on website pages longer, to increase view time, an important SEO metric.

Content Marketing

With great content pieces ready to view, we had to ensure a maximum number of people would check them out, and that the voice of our client's brand could be heard in the information-saturated webspace. Our SMM managers announced all new articles, case studies and infographics on social media, driving more leads and building an expansive target audience.

Regular Updates

As experienced digital marketers, we understand that Google's preferences change very rapidly, and SEOs need to keep up with the latest trends to preserve their clients' high positions in search. After the completion of an initial optimization campaign, we continued conducting monthly audits, detecting and fixing bugs, selecting relevant keywords, removing outdated content, and creating new content, while keeping current with Google's updates and requirements.

Enhancing Online Presence

To boost our client's brand authority, we registered their venture in niche business directories and engaged with reputable contributor platforms featuring large competitors. This allowed us to build a strong backlink profile and prove to search engines that the client's site was trustworthy.

Purchase of Links

Some high-ranking platforms demand a fee for placing links on their pages, which many view as an unreasonable waste of money. However, if used wisely, paid links can quickly bring immense benefits, as was the case with our client.

Results

During the first seven months of work on the project, we significantly strengthened the site's position in search rankings on targeted keywords. Our client's SEO metrics increased two times, entailing a robust influx in traffic and sales.