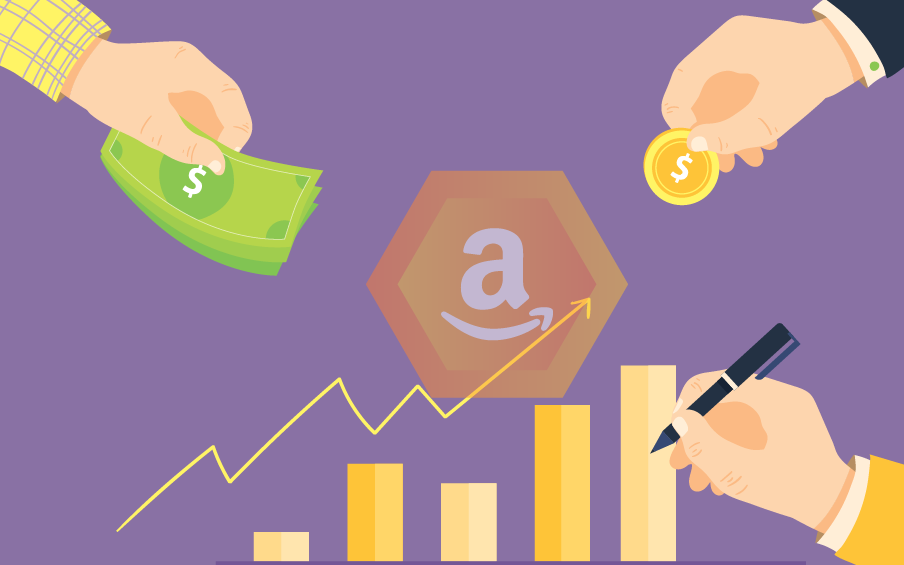 Client and Industry
Our client, a US company in the health and medical industry, is a well known brand and manufacturer of health and medical products for adults, seniors, disabled people, and medical staff. There are several top brands in this market, and our client has enjoyed stable monthly and yearly sales on Amazon.
Background
The client has a website, an Amazon seller account and an eBay store. Their site was outdated and was not attracting much traffic. Most of their sales came from Amazon, so we focused on this primary platform. The client sells hundreds of items and had been running Amazon PPC sponsored product ads for most of their brand items.
They were running about 20 campaigns, with Amazon advertising sales of about $10,000 per month, making up a small portion of total sales, with many products selling organically. The products were listed by titles and descriptions, with some keywords but not many pictures.
The Challenge
The Challenge from the Client's Perspective
As mentioned, there are several top brands in this market. Our client has seen steady sales every month and year, but their brand sales had hit their upper limits. They were unable to break the market barrier and expand their sales.
The brand needed to increase its market share, so they turned to the Clever team, asking for help to edge ahead of their competitors and increase the brand's average monthly and yearly sales.
The client pointed out that their competitors had beautiful product detail pages with extended product descriptions and many pictures. The client could not figure out how to effectively place images on their Amazon pages.
Also, the Best Seller rankings of competitors' products were causing some of our client's products to lose their ranking and not sell as well as similar products offered by competitors.
The Challenge from Our Perspective
We are currently in our third year of working together, and the most recent report sent to our client shows that we have successfully increased sales and reached new sales records. But stimulating sales in the early months was a major challenge.
How We Increased Sales
Selling on Amazon is quite different from selling on websites, marketplaces or social networks.
The challenge was to figure out how to increase sales on Amazon for a brand that already had a good sales history.
Read our Amazon seller case study and use it as your Amazon guide. We provide actual practice examples that will benefit both beginners and seasoned professionals.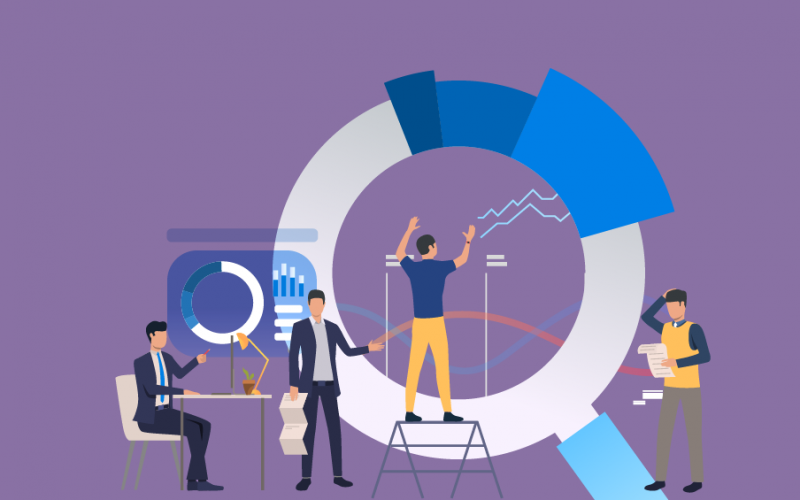 Research
Our Amazon Case Study begins with a brainstorming session. We researched everything that has an impact on Amazon sales: Amazon's latest search algorithm updates, ads news, and new and trending features for sellers.
We were careful to use every possible tool and to not miss a single opportunity to increase sales and rankings.
We made a detailed analysis of our client's products and those of their competitors, and compared results. We used our findings to define the best practices for selling on Amazon.
We created a list of our client's brand products and their key performance parameters. This research gave us a full picture of what needed improvement, and how our client compared to competitors. All our client's products needed to increase sales, traffic, rankings and reviews.
Many products fell short, with titles and descriptions that were not fully optimized, missing bullet points, few pictures, and no extended branded content. We selected several primary products to work on first, beginning with products that had the lowest sales.
The Solution
Once we had a good overview of what needed to be done, it was time to act. We initially focused on two main aspects: Amazon SEO and Amazon PPC. Here is how we proceeded, step-by-step.
Amazon Keyword Research
Keyword research plays an important role in Amazon SEO and PPC. We launched a wide search for keywords using multiple methods, tools and online services. Our list included the following types of keywords.
ASIN: all keywords already presented on product details pages
Relevant Amazon buyer keywords for the ASIN
Trending Keywords for the ASIN
Amazon search suggestions
Competitors' keywords
Advertising keywords and search terms that generate sales (we downloaded this data from Amazon advertising search term reports).
One of our goals was to outsell the client's competitors and increase their market share, so we did an extensive search to find more new keywords, to reach more customers. We also carefully studied the listings of competitors:
Competitors' products from ''Compare with similar items'' on the ASIN page.
Competitors' similar items on Amazon search results by keyword.
Best Seller and Top Seller products by subcategory.
''Amazon's Choice'' product keywords.
Competitors' product suggestions using third party tools or online services.
We made a complete, unique and very long list of keywords for every product. We then sorted our keyword list by search volume with Google Keyword Planner and Amazon search tracking tools.
We chose our keywords based on best performance, top suggestions, and track rankings of selected keywords for ASIN, to see what position our product had in Amazon search for each particular keyword.
Based on our results, we selected the best keywords and added them to our listing and advertising campaigns.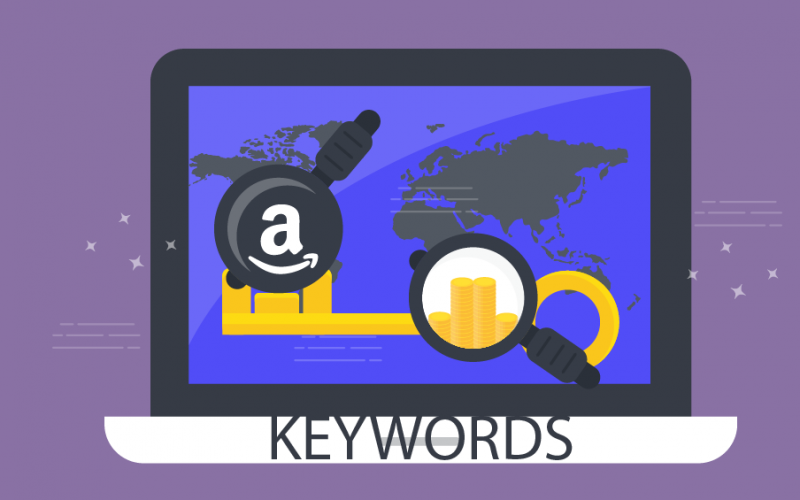 Amazon SEO – Product Listing Optimization for Search
We spent a significant portion of our Amazon SEO in the keyword research stage. It was now time to realize the potential of our search efforts and reap the results. In order to achieve our goals, we optimized products for Amazon search to increase the number of visitors.
We also implemented Amazon CRO – conversion rate optimization – to boost sales and get Best Seller rankings.
Here are the actions we took for Amazon product listing optimization.
Added keywords to new titles. We exceeded Amazon's character limit recommendations, which suggest that titles should be approximately 60 characters long. Instead, we used the entire 200 character limit to create informative selling and keyword optimization for our category. In most other cases we followed Amazon's suggestions to optimize listings for search by Amazon Seller Central.
Created "About the Products" with 5 bullet points of best selling information, and placed keywords in key features, within the needed number of keywords, placements and character limits for best indexing.
Wrote new product descriptions with easy-to-read useful information for customers, including keywords for search. From our list, we created combinations of best keywords and included many long tail keywords from Amazon search suggestions.
Made a list of search terms, adding backend keywords in listings according to Amazon's rules for better search availability.
Completed listings by including all possible information in the product listings.
Amazon Product Images Optimization. We added keywords to images and created new high-quality images to increase page-view time and conversions. One challenge was that the client did not have enough product images, so we sometimes had only one or two original images to work with. Our solution was to use a single image and make it zoomable to several sizes. To create new images from the original, we used different parts of the image, changed colors, added graphic elements to instructions, added best product features showing how to use products, and provided specifications of product sizes on images.
TRACKING Amazon keywords rankings and changes for brand products. There are several online services for Amazon keyword tracking. We chose the AMZ tracker tool to gain insights on ranking data.
Tracking the impact of new optimized products, after adding keywords, on traffic, number of visitors and sales.
Buy Box tracking, and suggestions for winning the Buy Box for products.
Increase Amazon Product Reviews and Seller Feedback
Amazon Product Reviews have a great influence on product rankings in Amazon search, and on conversion rates. Getting positive reviews for Amazon products is highly important.
There are 3 ways Amazon sellers can attract reviews.
White methods – Official review program offered by Amazon
Grey methods – asking customers to leave reviews (not approved by Amazon, should be very carefully used to avoid violations of Amazon rules)
Black methods – buying customer reviews (totally prohibited by Amazon). We do not recommend buying reviews. It is not worth endangering your account and having it blocked by Amazon.
We enrolled our products in Amazon's official program for getting product reviews and implemented feedback management with email marketing. We set up and launched an email marketing campaign, asking customers to leave honest reviews about the products.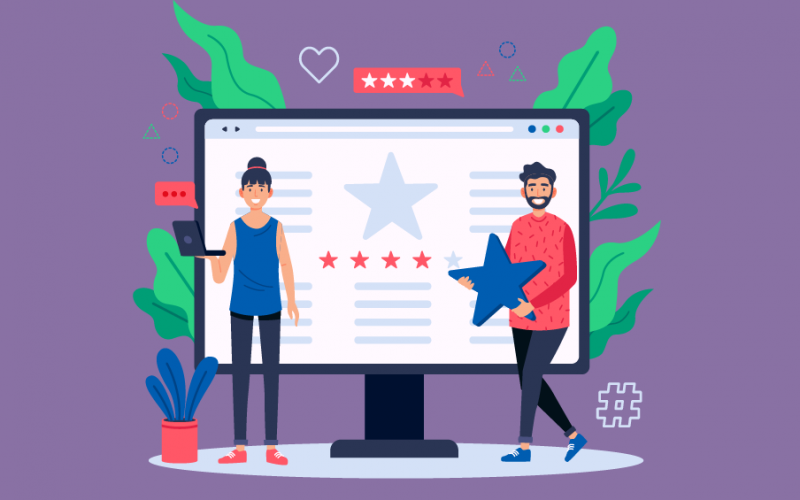 Amazon Advanced Features with Brand Registry
We helped our client with brand registration on Amazon and got extended features to optimize product detail pages, expanded advertising, and more.
To increase sales with advanced brand tools we implemented the following:
A+ Content
Amazon Extended Branded Content product detail pages (EBC pages), also known as "descriptions from manufacturer," formerly called A+ pages, or Extended Marketing Content (EMC pages). In a nutshell, the pages provide extended descriptions with images, product comparison charts or other modules. Here are our favorite modules that we created for the products: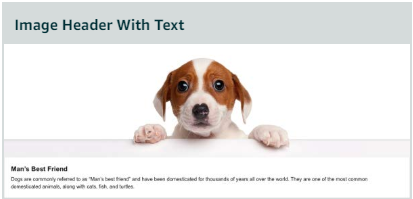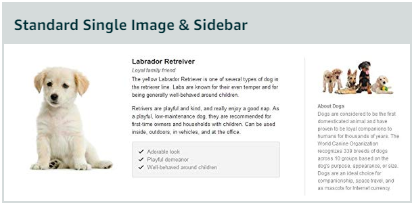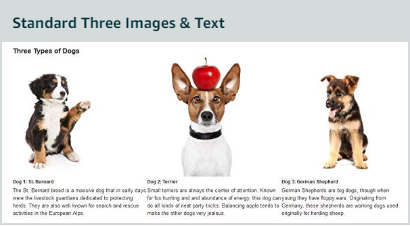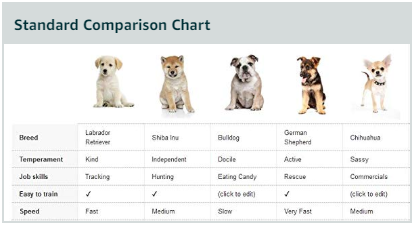 A+ Content | Amazon Extended Branded Content | EBC Pages Modules
With A+ or EBC Pages, we made beautiful product detail pages with multiple images similar to those on competitors' listings, which the client had shown us as examples at an earlier stage.
Store and Extended Features for Advertising
Brand Registry allowed us to create brand store and PPC campaigns.
Videos
We added videos to our product detail pages. Here is an example of how we added video to Amazon products among the images: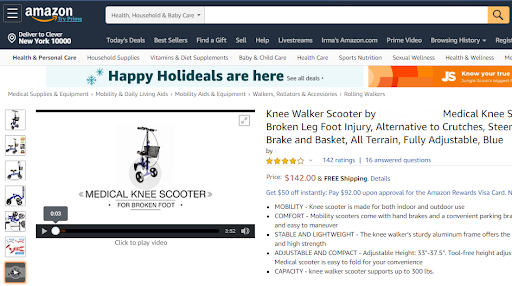 Video on amazon product detail page | Example of our amazon product ASIN with video
Amazon PPC
The client's only Amazon advertising was with Amazon Sponsored Products automatic campaigns on Seller Central Campaign Manager. We created new ad campaigns with manual targeting, added new items and keywords, managed bids, and created campaigns with different placements, targets, and bid strategies.
We also separated campaigns and ad groups by types of items and PPC campaign strategies. Here what we did with Amazon PPC ads:
Launched new types of ad campaigns: Sponsored Brands, Sponsored Display, and Product Display Ads (PDA) from AMS Campaign Manager.
Sponsored Product campaigns with new different bid strategies.
New targeting of keywords; retargeting of categories and products.
New placement of ads appearing on and off Amazon.
Increased total PPC budget, number of campaigns and advertised items.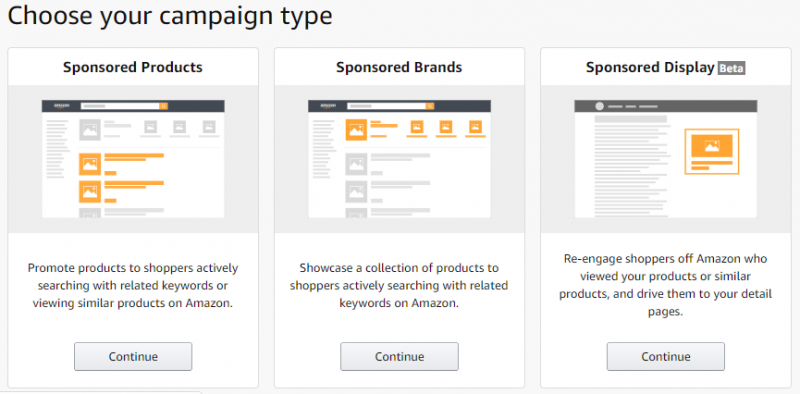 Creating amazon PPC campaigns on seller central campaign manager
Results
We overcame market limits that were keeping sales at the same level, with no changes over several years before the client reached out to the Clever team. We gained dynamic sales growth every month and each following year.
Here are the details in numbers, showing how we exceeded the upper limits of brand sales and sold much more than ever before.
Amazon PPC Advertising Sales
2016 and 2017 – before Clever stepped in:
There were about 20 campaigns with ad sales of about $10,000 per month
2017 – first three months of Clever advertising:
There were about 30 campaigns with ad sales of about $30,000 per month
2018 – one year after beginning Clever advertising:
There were about 50 campaigns with ad sales of about $50,000 per month
2019 – two years after beginning Clever advertising:
There are about 150 campaigns and ad sales now exceed $110,000 per month
Amazon SEO, Organic Sales, and Profits
Products are primarily selling organically. We started working with Amazon SEO and increased organic sales by 35.07% in our very first year.
We increased sales by more than half a million dollars.
We increased profits in the first full year (2018) by about 20%, and now in 2019, profits have increased by 41.43% above 2018 profits.
Well done Clever team!
Now that you know how we did it, it's your turn to boost your sales on Amazon. If you need help or advice, be sure to contact us. We offer free audits and will be happy to give you some free advice for your Amazon SEO and PPC campaigns.
Get a Free Audit
Thank you so much for reading our Amazon case study. We enjoyed sharing this story with you, and we hope you found something useful.
We invite you to share a few words about how our case study helped you in the comments section.